Saving money can seem daunting, but even small changes can add up. Chelsea Hollinsworth from Nifty Thrifty Mom shares 6 small things you can do to start saving money today.
Saving money is hard. But there are some small ways to save money, that can save big!
It doesn't help that buying just about anything, is only a click away. Lately, I spend a lot of time strolling Target as a way to get out of the house and into the world!
Another problem is that I just like the act of buying something, and I find it hard to pass up a good bargain. Being a bargain shopper is great but if you are spending money on things you are only buying because of the price tag, then are you really saving money?
1. Set an Amount to Save Weekly:
When you set a goal it creates an obligation, that in turn holds you accountable. If you set a goal to save $20 by the end of the week, you will naturally second guess what you are choosing to spend your money on.
Create a log of your savings throughout the week to keep you on track (i.e. saved $1.69 by not purchasing a coke at the gas station). You will likely be surprised by how easy it is to meet your $20 goal by simply cutting out some impulse buys throughout the week.
At the end of the week pay yourself the $20 and put it in a jar. This provides something tangible to keep you motivated. Saving $20 a week may not seem like a lot but at the end of the year, it will be nearly $1,000!
Give yourself more incentive to save at the start by deciding what you will do with the money saved at the end of the year.
2.Make your Coffee at Home: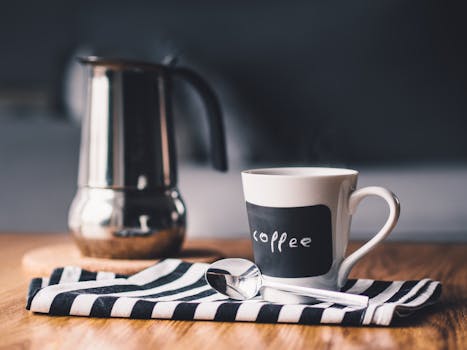 Did you know that according to USNews.com the average cost of a plain ole cup of coffee is $2.70?
That means if you work 5 days a week, 52 weeks a year and are purchasing a regular cup of coffee at your local coffee shop each morning on your way into work, you are spending around $700 a year on coffee. That's also not including tipping your Barista, which is encouraged.
Keep in mind that if you are adding syrups, milk, or ordering a more costly beverage that number can rise, quickly! Having been a Barista, I know how cherished your trip into your favorite local cafe can be.
Even if you allow yourself to indulge once or twice a week, say Wednesday (for a mid-week pick me up) and Saturday (to celebrate not having to get up and wash the coffee pot )you are still saving at least an average of over $400 a year.
3.Buy Generic Brand Products Instead of Name Brand Products:
This is an easy way to save a generous amount on your grocery bill. Most grocery stores carry their own store brand products. It's no surprise that they are very competitive in pricing in hopes to sway you from purchasing the known and trusted name brand.
If you compare the ingredients list often times they are nearly the same and sometimes they are even a little healthier than that of the name brand.
Don't get me wrong, I am a hardcore Coca-Cola (not Pepsi or any other brand) girl. I find no comparison in a refreshing Coca-Cola Classic. There are a few things that I always find to be worth spending a little extra money in terms of quality.
However those items are few and far between, mostly if buying a name brand, you are more than likely only paying more to cover the cost of their marketing.
4. Shop Around for Insurance Policies Yearly: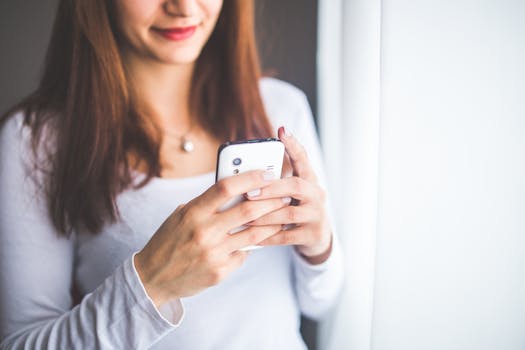 When it comes to home and auto insurance policies a lot of people seem to think that it pays to stick with the same company. Surely your loyalty is worth something, right?
Unfortunately, this assumption often proves wrong. If you don't shop around yearly at least make it every other year. From our own personal experience, the average savings from shopping around at the time of renewal has ranged from $200-$500 annually.
It may not seem like much spread over the course of a year but if someone offered to pay you $500 for making a phone call to your insurance agent, it would be a no-brainer, am I right?
5. Limit Your Consumption of Paper Goods: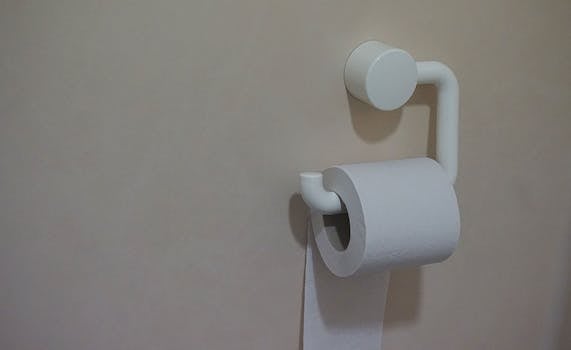 Who doesn't love paper towels? They are extremely convenient and best of all disposable. Sometimes it's easy to forget that a lot of what we use paper towels for, can actually be done using a cloth hand towel, it can be washed and used again and again, thus saving you money.
Believe me, my husband went on a 3-year strike from buying paper towels, so I know how treasured they become. On the other hand, I learned they are often unnecessary. On the other hand, you can save money by using paper towels instead of napkins as they cost less and work just as well.
In that same way of thinking you can also avoid purchasing facial tissue and opt for using toilet paper on that runny nose. Toilet paper is another thing that you can save money on simply by being mindful and using less. Your septic system will appreciate you for it.
6. Stop Buying Bottled Water: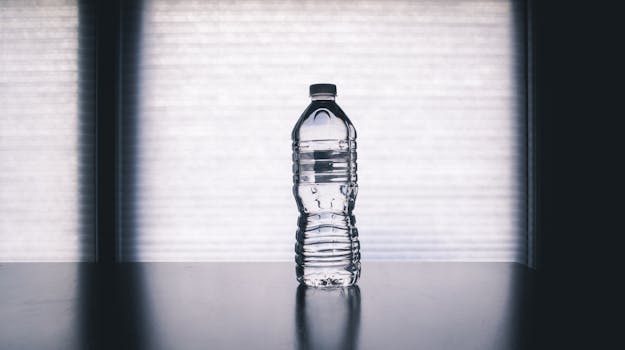 This one is hard for me! I am one of those people that believe water has a wide range of tastes dependent on several different factors (i.e. spring, filtered, purified etc.). I do not care at all for the taste of tap water!
These feelings along with sheer convenience and increased water consumption led me to always buy bottled water. Let's face it though, it is downright silly to pay for something we are fortunate enough to have readily available to us at the turn of a faucet!
Also, tap water contains fluoride which is imperative to the health of our teeth.
If the taste is an issue for you like it is for me, I happen to have a solution. I read that if you fill a container with water and leave it on the counter with the lid off overnight, it improves the flavor. So I tried it and it actually works, in my opinion anyway. Put the lid on and pop it in the fridge the following day and you are set.
If that still isn't effective enough for you try a water filter or flavor enhancer.Another easy and cheap way to jazz up blah tap water, is to throw some fresh fruit, ginger slices, cucumber slices, or even herbs to infuse it with fresh flavor!
As far as the convenience of bottled water, they make all sorts of reusable water containers now, click here for my favorite! You are sure to find one that suits you and you can use it over and over again.
[socialpug_tweet tweet="Saving money can seem daunting, but even small changes can add up. Check out these 6 simple things you can do to start saving money today. #frugalliving #moneymatters #ibabloggers" display_tweet="Saving money can seem daunting, but even small changes can add up. Check out these 6 simple things you can do to start saving money today."]
These are only a few small ways to save money and cut spending.
Help others and write in the comments, what you have found helps curb expenditures and keep money in the bank!
More IBA posts you may enjoy:
Overwhelmed by Debt? Pay It off with This Simple Strategy
15 Money Saving Tips for Lazy People – You Can Actually Implement!
6 Simple Ways to Save Money NOW by Spring Cleaning Your Finances
About the Author
Chelsea Hollingsworth
Mom of 3 awesome kiddos, including twins! I find joy in being creative and saving money! Here, you will find ways to make your household thrive and keep your Mom (or Dad) game strong. The goal is to work smarter not harder and live big on a little less, let me help you.